March LA.B
 is a french watch brand that I really admire. I enjoy their
funky
retro-inspired designs, attainable prices and great sense of
aesthetics 
of the brand (just check their Instagram to know what I'm talking about!).
The model I got to photograph is one of their best sellers, the AM2 Automatic with a dark green dial. 
In normal light the dial looks almost black.. but when it shines just right, it turns into a beautiful electric green. I love it!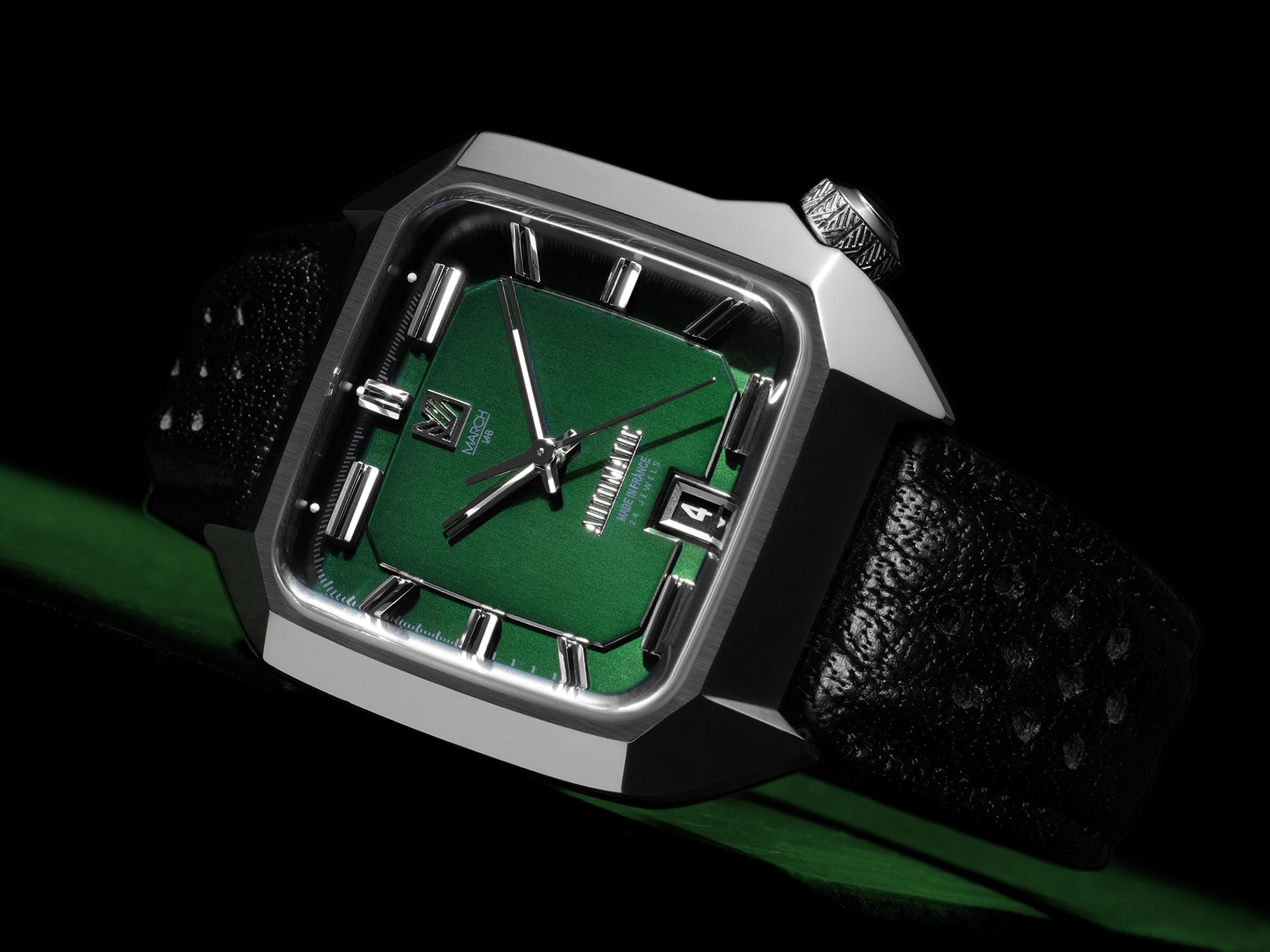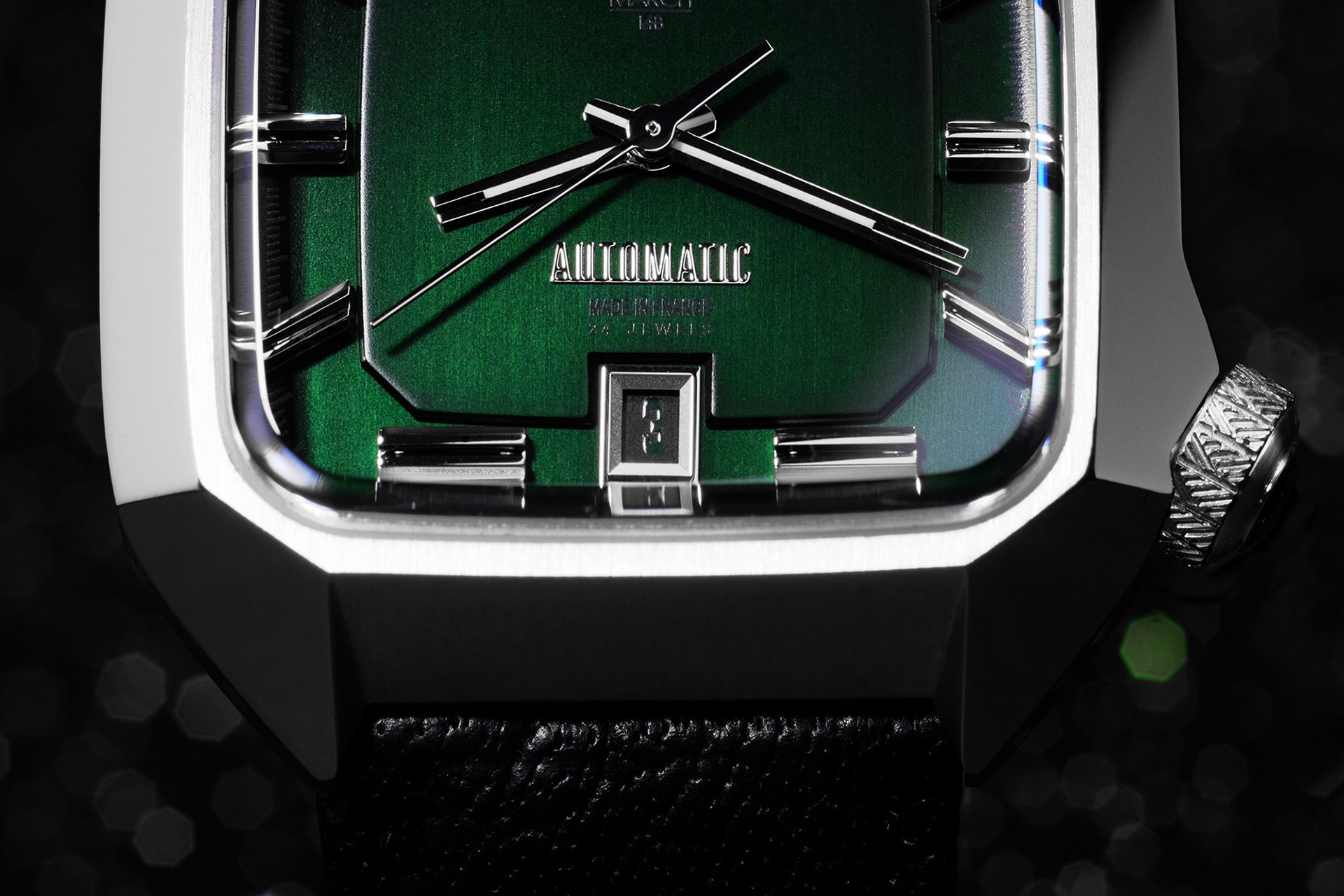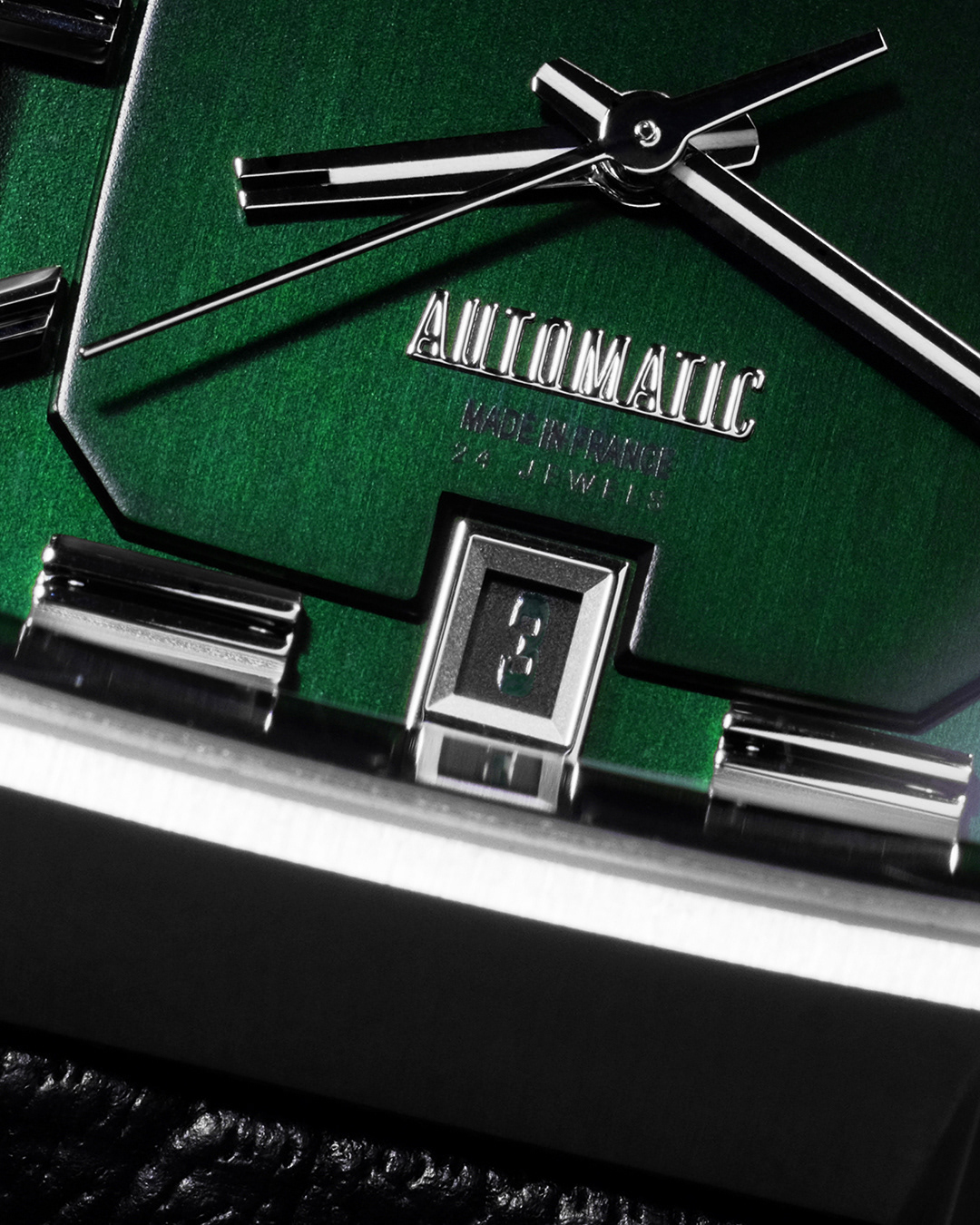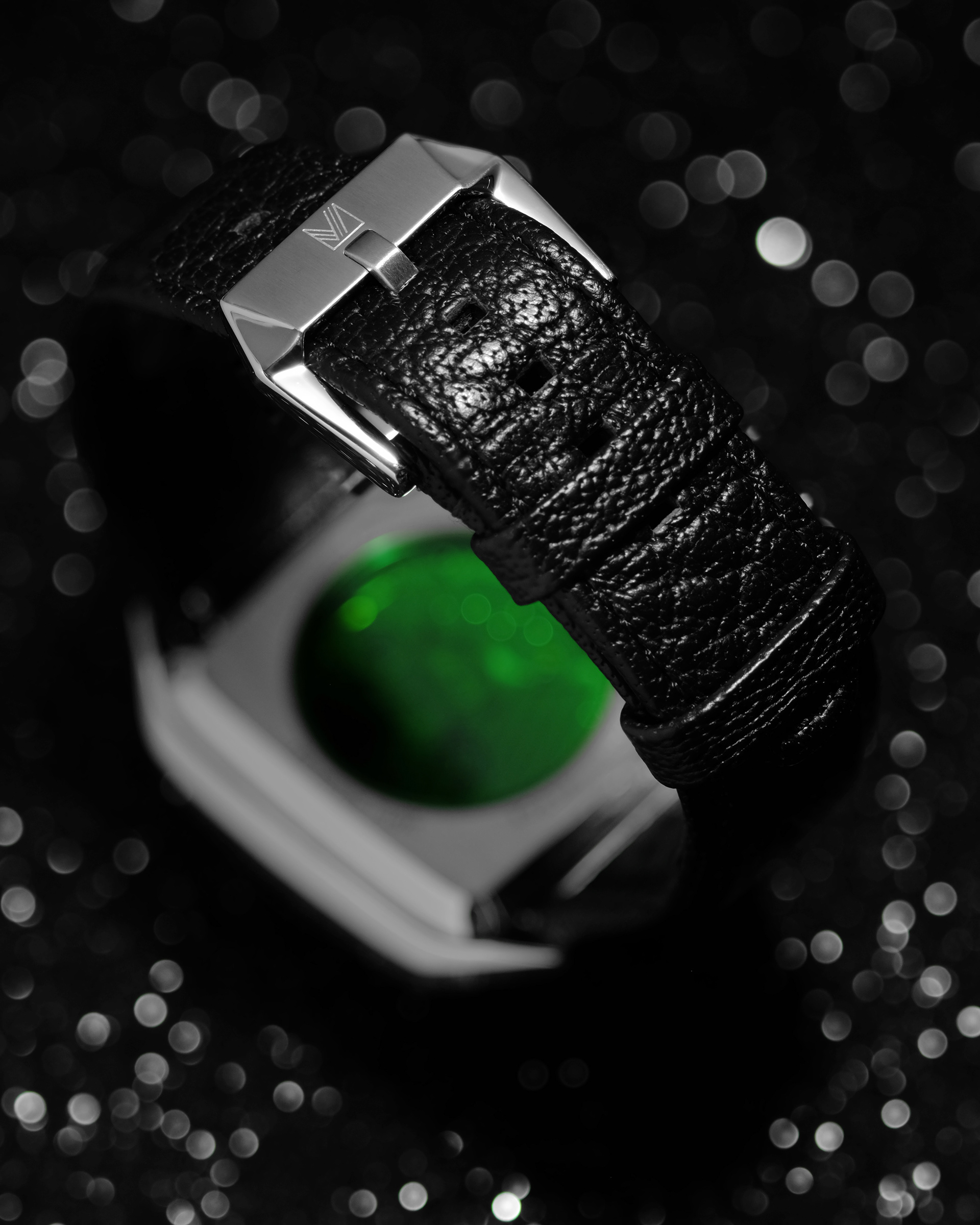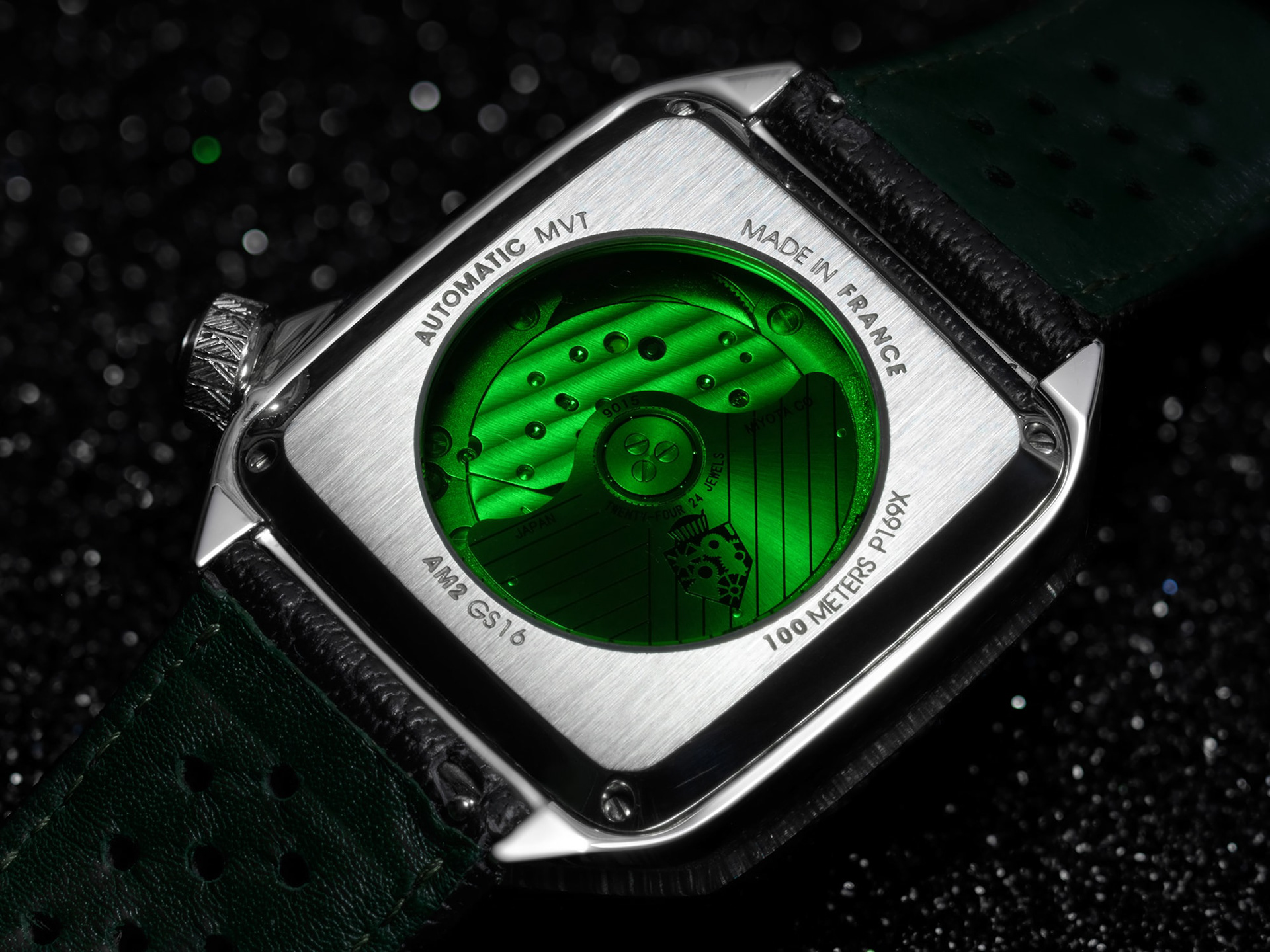 Notes on photography:
For this photoshoot I really wanted to highlight the features in this watch that make it stand out, while staying true to the brand's image - particularly the green dial (that changes color according to the light) and the faceted square case. Capturing that green using diffused light is nearly impossible because by doing so the dial simply looks black - I had to reduce the diffusion to a minimum and light the dial with an LED lamp instead of the strobe flash of my regular "DIY" setup, to control precisely the angle and diffusion of the light; for the case, I played with the light direction and strategically placed pieces of white and back paper for the watch facets to reflect, giving it a mode defined look.
The background is a simple black foam with glitter that I got from a shop next to my house - when photographed, the glitter turns into colored bokeh balls, creating a starry background that makes the watch look like it came from a spaceship!