The Humbert Droz HD4, with its retro-futuristic case shape and jumping hour dial always looked so unique to me - luckily I got the chance to spend some of my "jumping hours" with it thanks to my friend Miguel Seabra. 
This watch features an automatic NOS early 70s Bernhard Förster jump hour movement. The case quality and finishing are truly amazing for a watch on this price range, specially when you factor its uniqueness!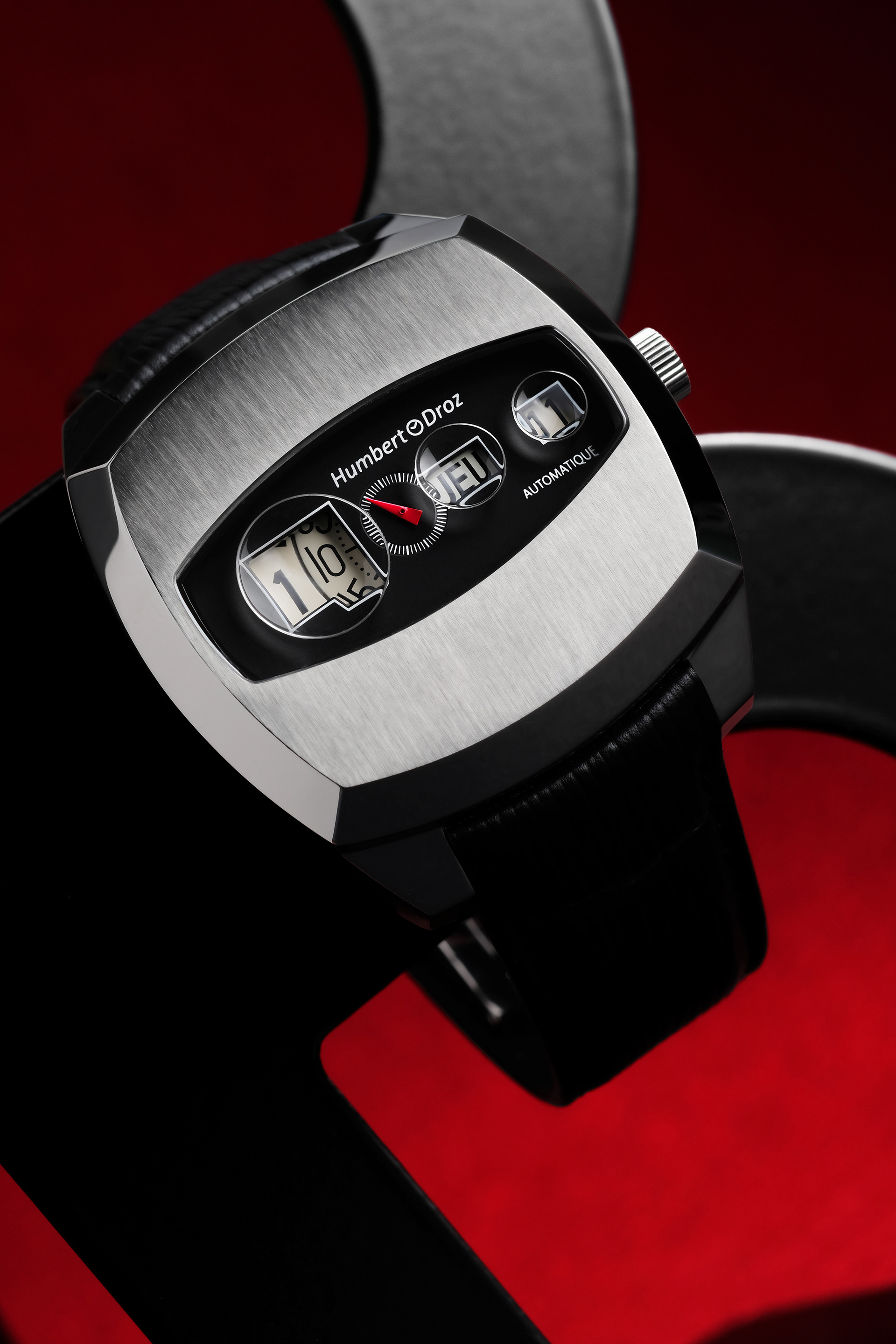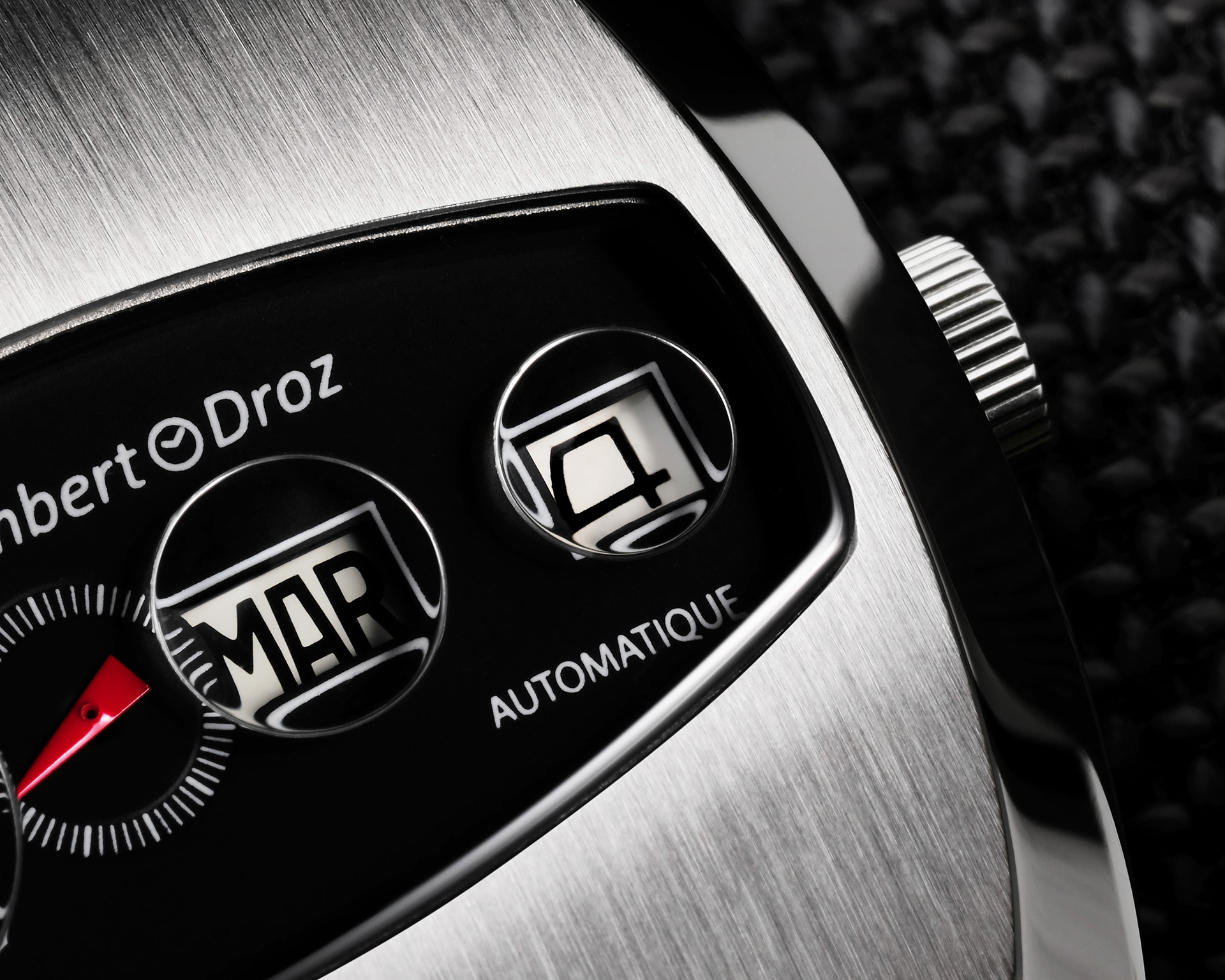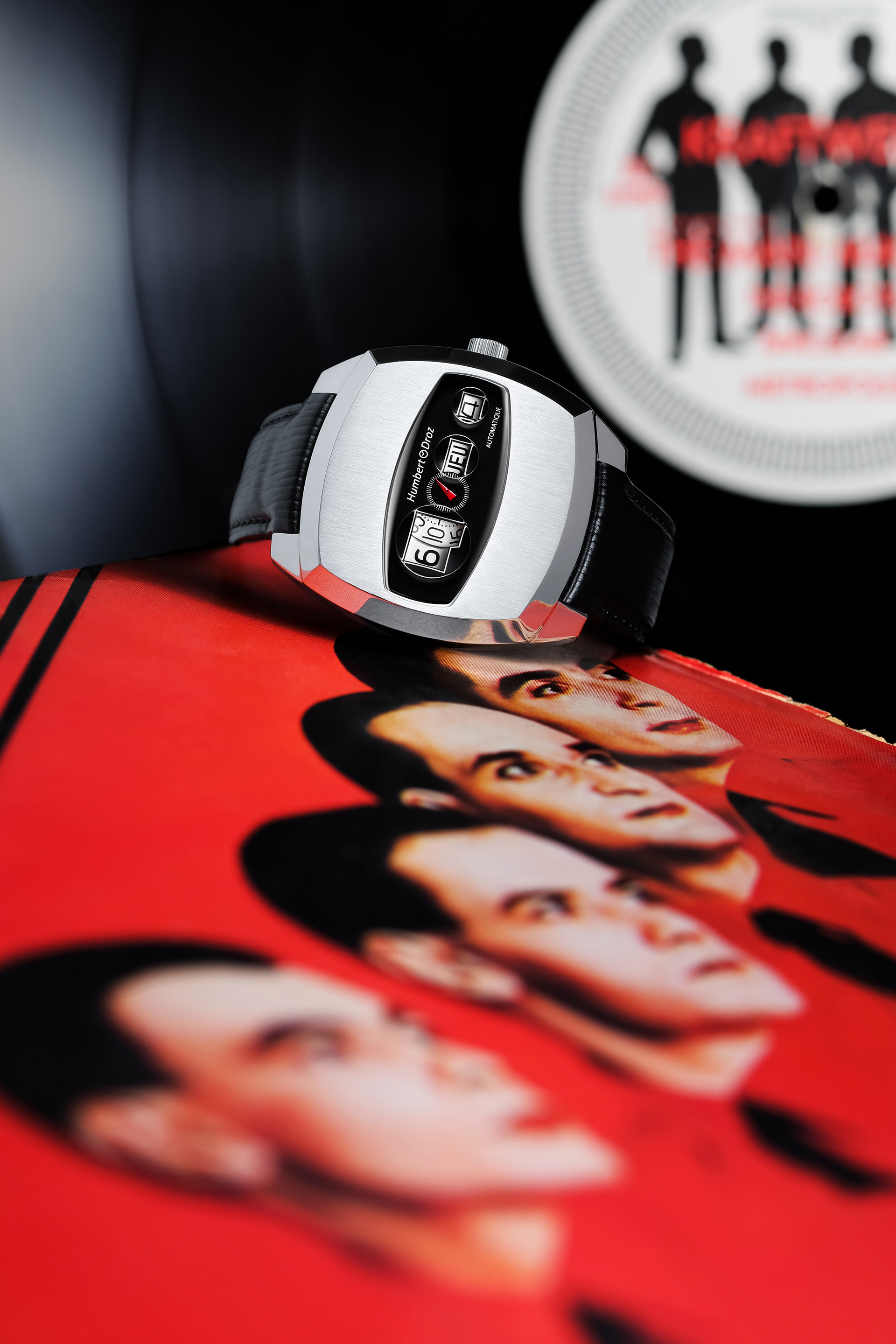 Notes on photography:
For a watch with such a strong character and futuristic 70s look, the main source of inspiration was the 1972 album "The Man Machine" from Kraftwerk. I used bold red colours for the background, mimicking the red seconds hand on the watch. 
The most challenging part was the front of the watch - it was difficult to light the brushed front of the case while still retaining the texture, and the numbers are quite recessed under their magnifiers, so an angled light always caused shadows on the numbers. The solution? Composite photos, of course!