I always prefer to photograph watches that break the conventions in some way, shape or form, and Graham is the perfect example of that! Their watches are large in size and bold in design, but surprisingly comfortable on the wrist and with a high level of attention to detail. 
They are really fun to photograph, and the perfect choice for someone that already has pieces from the "big brands" and is looking for something that stands out on their wrist.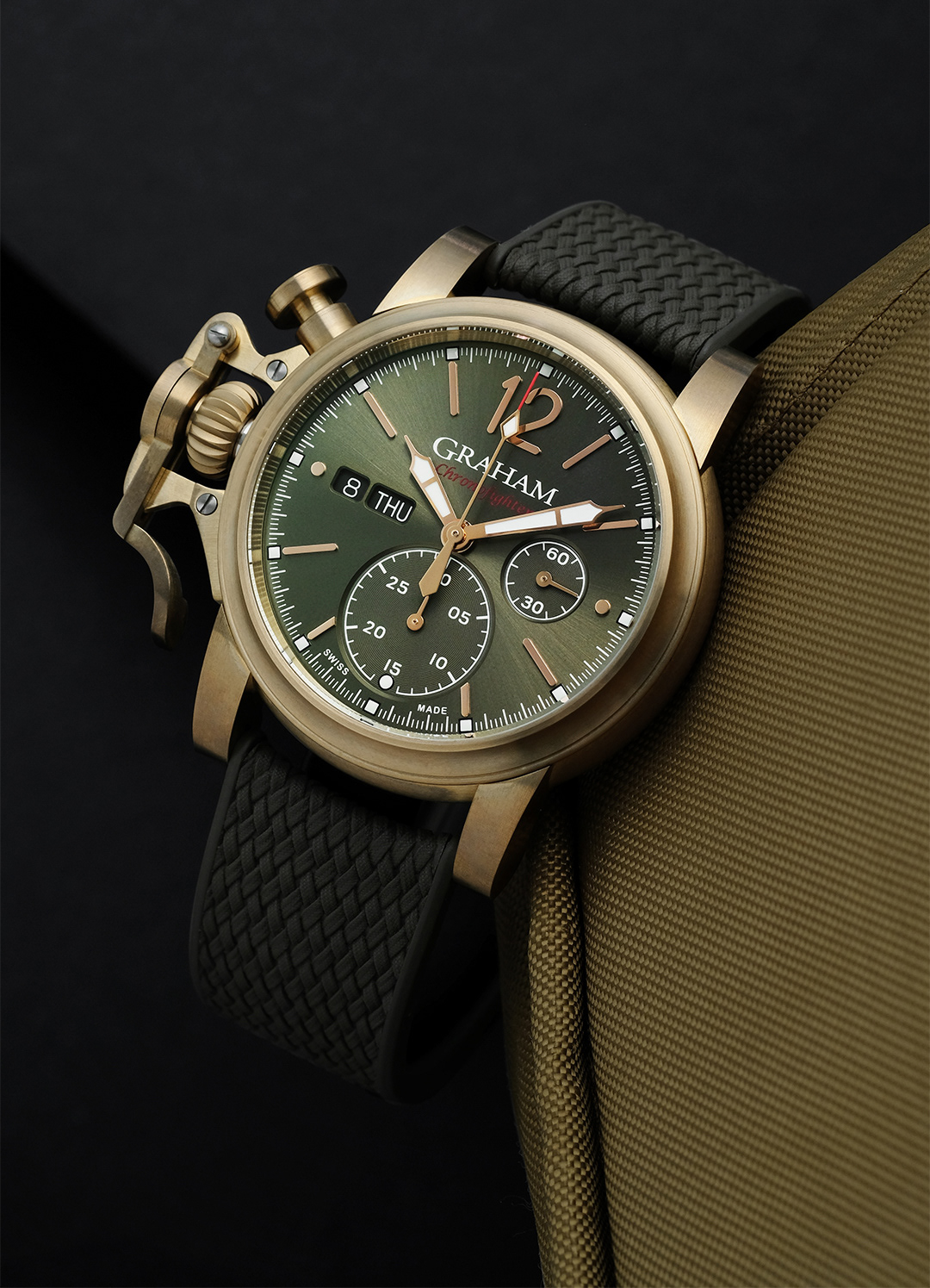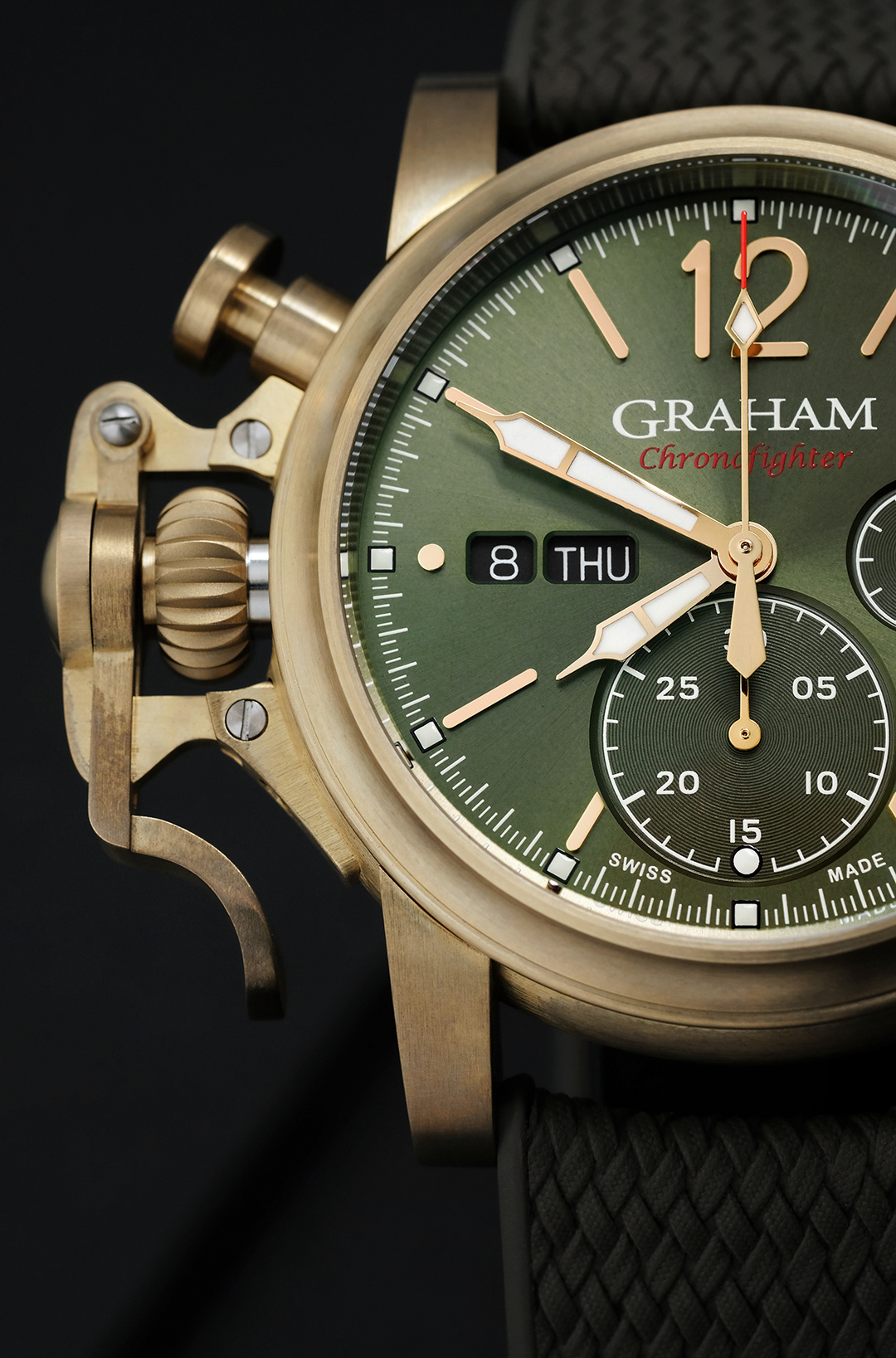 The
Graham
Chronofighter
in bronze is the most recent release from the brand, and I had the brief chance to photograph the full collection. This model has such a recognisable design, due to its trigger shaped chronograph pusher, operated with the thumb.
Bronze watches are tricky to photograph, because the tone is not uniform, it can have some patina and they need special attention during post processing to make sure that the case color matches across all the pictures. Overall I'm very satisfied with the results, specially considering that I only had two days to photograph them.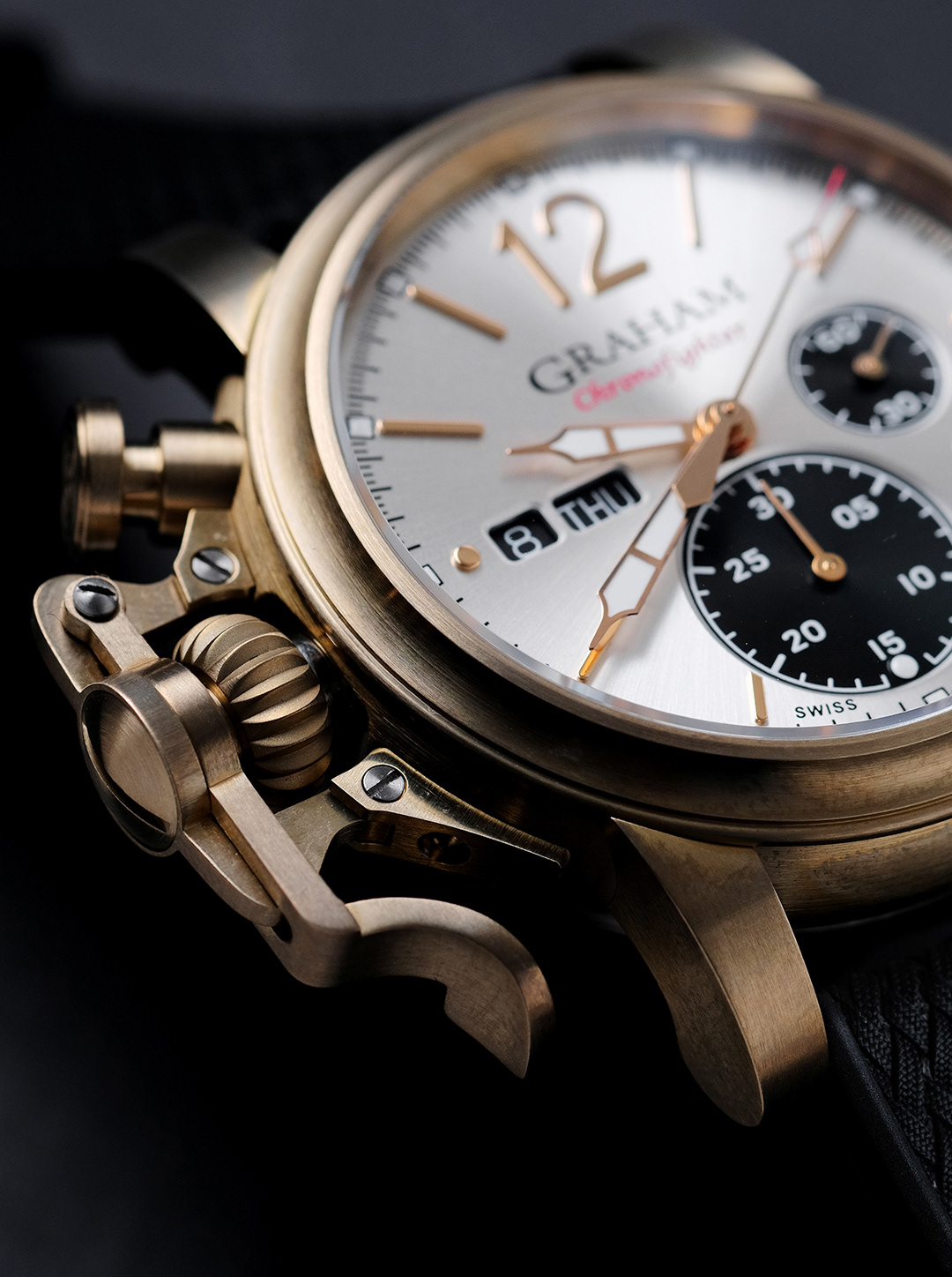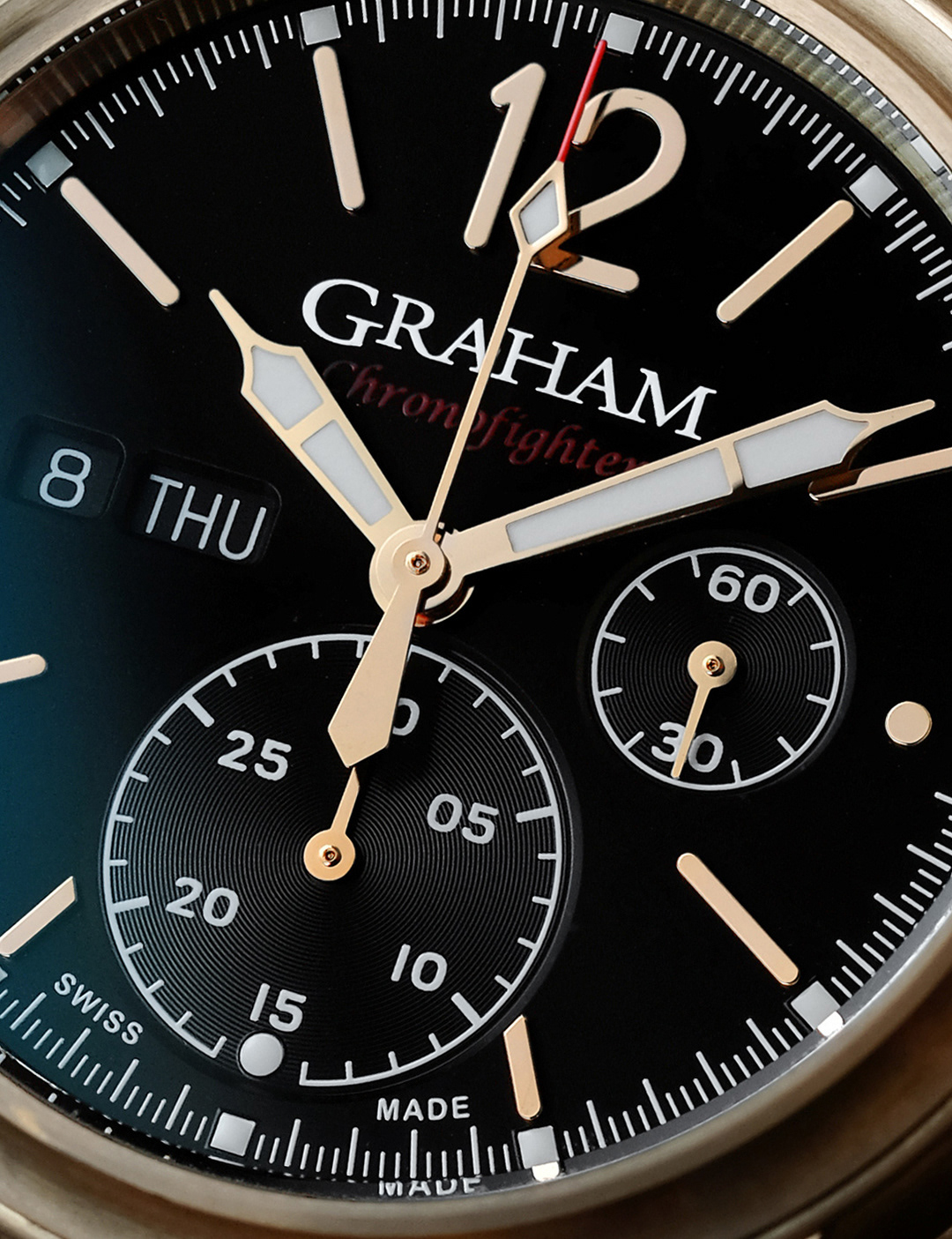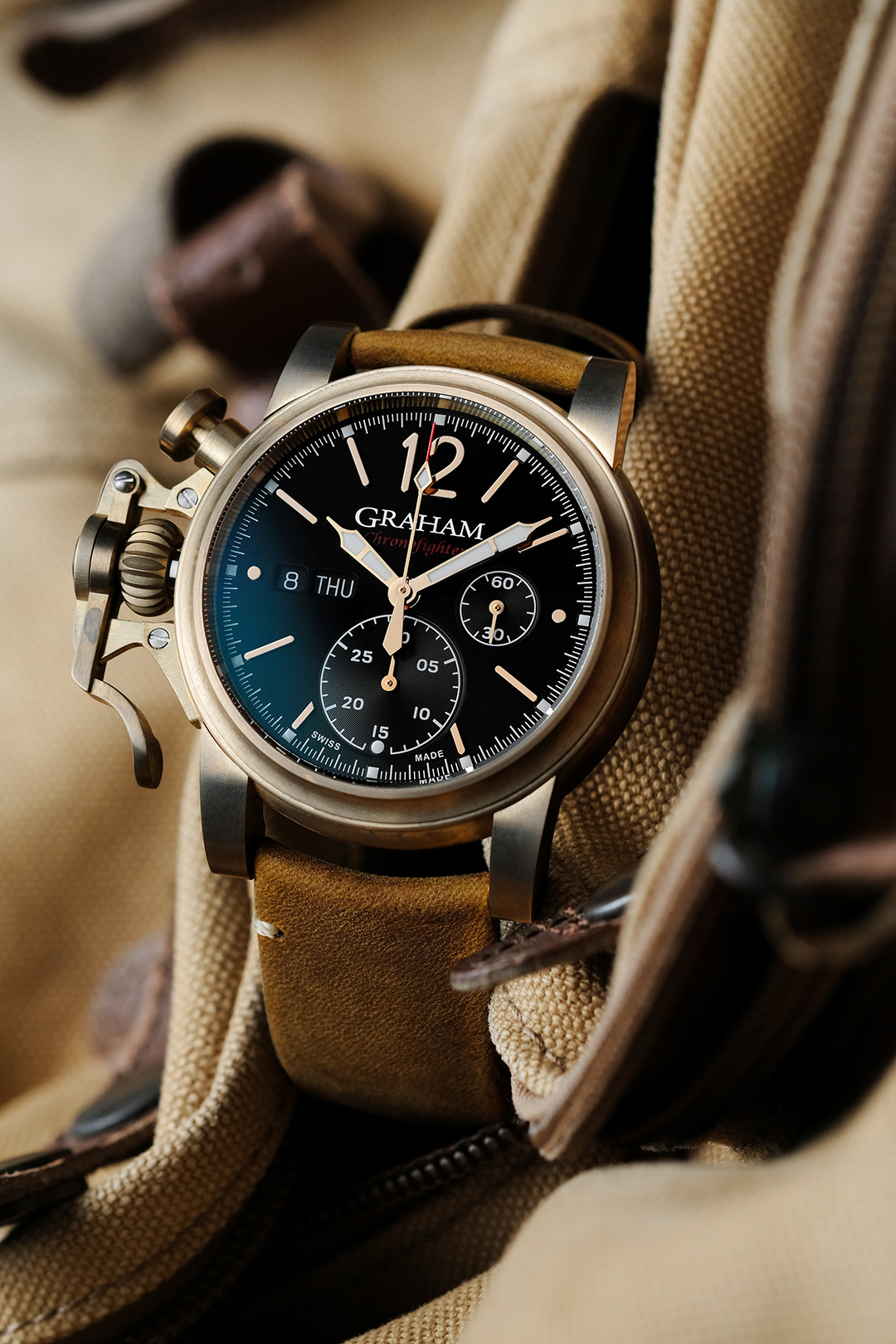 The Swordfish is another icon of the brand, born from a design competition organised by calong with the National Centre of Art and Design of Dublin, back in 2001. The result was a chronograph with two distinct "goggles" over the hour and minute registers, resembling the big eyed fish. 
My favourite detail, however, were the sword shaped hands (makes sense, right?)